Also known as popular art, pop art is the art movement that emerged in the 1950's and continued to grow in the 60's and 70's.
A sort of opposition to the cultural and traditional views on what art should be, this was more of a reflection of what artists saw around them every day.
They turned to inspiration that included Hollywood movies, advertising, product packaging, pop music, and comic books. The images were often defined by hard lines and vibrant colors.
Modernist critics were appropriately horrified by this new brand of art and the 'low subject matter' it sourced from. However, it was clear this artistic movement wasn't going anywhere.
Since it's implosion on the art scene, it has continued to grow with different countries and cultures making contributions to the movement. It affected other aspects of life including fashion and home décor.
Read on to find out more about the pop art style and pop art inspired fashion.
The Impact of Pop Art on Fashion
The Pop Art movement was very much a reflection of the times. While artists were giving resistance to the more traditional art that came before, it seemed as if the whole world was rebelling.
People were marching against the government in the wake of the Vietnam war.
At the same time, rock n' roll was becoming a more popular style of music. The noisy guitars, blue jeans, and long hair were signs of the counterculture that was gaining momentum all over the world.
Given the current political and social climate, it was only a matter of time before pop art became a part of the world of fashion. And an artist named Andy Warhol was leading the pack.
As an artist, Andy Warhol has become almost synonymous with pop art. He started his career working as a fashion illustrator working for magazines like Glamour, Mademoiselle, and Vogue.
This gave him the perfect opportunity to bring pop art to the fashion industry and he began by printing his art designs on paper dresses which were becoming a novelty of the time.
One of the more popular designs was the Souper Dress which featured his famous Campbell soup can print.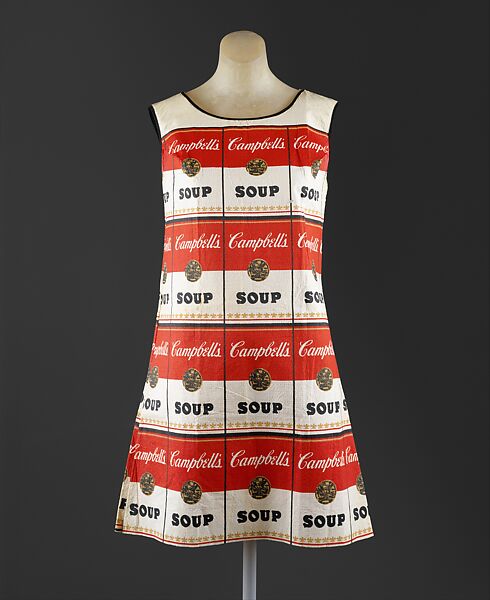 It wasn't long before other designers followed suit. Roy Lichtenstein, Keith Haring, and Vivienne Westwood were just some that joined the pop art movement.
Today, pop art is still going strong. Designers like Takashi Murakami, Marc Jacobs, and Louis Vuitton continue to feature pop art-inspired fashion in their collection.
FIERCEPULSE Women's Pop Art Leggings
With athleisure wear becoming such a popular trend, pop art activewear is a favorite for many fitness enthusiasts.
Leggings and sports bras with pop art designs are being seen at the gym, at the grocery store, and even on the runway.
FIERCEPULSE is on top of the trend with pop art leggings for women that are sure to impress. Here's what they are featuring in their latest collection.
Pop Art Leggings
These cartoon themed Pop Art Leggings feature stunning colors like vibrant reds, bright turquoise, and royal purple. With words like 'BOOM' and 'POW', they will get you energized for your workouts.
Wear them with brightly colored solid pieces to create a complete look that's sure to turn some heads.
Super Cool Pop Art Leggings
These Super Cool Pop Art Leggings have a solid black background that makes the fun images stand out.
Exciting cartoon bubbles feature cute statements like "oops" and "go" while the floating eyeballs and lips make the modern design even more exciting.
Wear them with solid pieces that pick up the colors in the leggings to make a splash wherever you go.
Pop Art Santa Christmas Leggings
Around Christmas time, you can rock a pop art look loud and proud with these Pop Art Santa leggings.
They have pictures of Santa, fun sayings like "Ho, ho, ho" and they come in vibrant red color. Add your favorite red or green apparel to create a great holiday look.
St. Patrick's Pop Art Leggings
With St. Patrick's Day just around the corner, you will want to start stocking up on green items.
These St. Patrick's Pop Art Leggings are the perfect thing to wear when you're out partying or looking to get a holiday workout in. The fun shamrock design is sure to bring you the luck o' the Irish.
Pop art started out as a rebellious art movement, but it has since become a high fashion look. These FIERCEPULSE women's pop art leggings provide a vibrant style that allows you to easily integrate the trend into your wardrobe.
Which will you be sporting when you're ready to have fun?