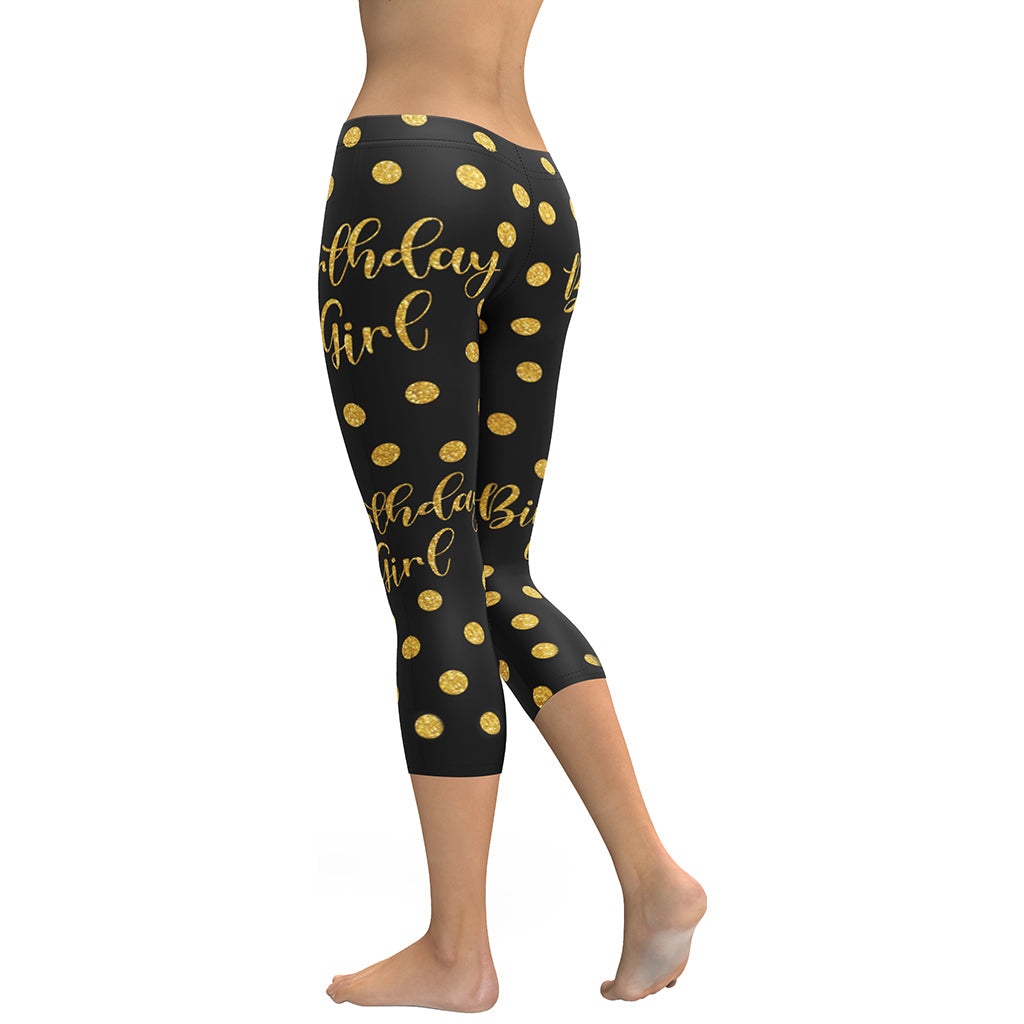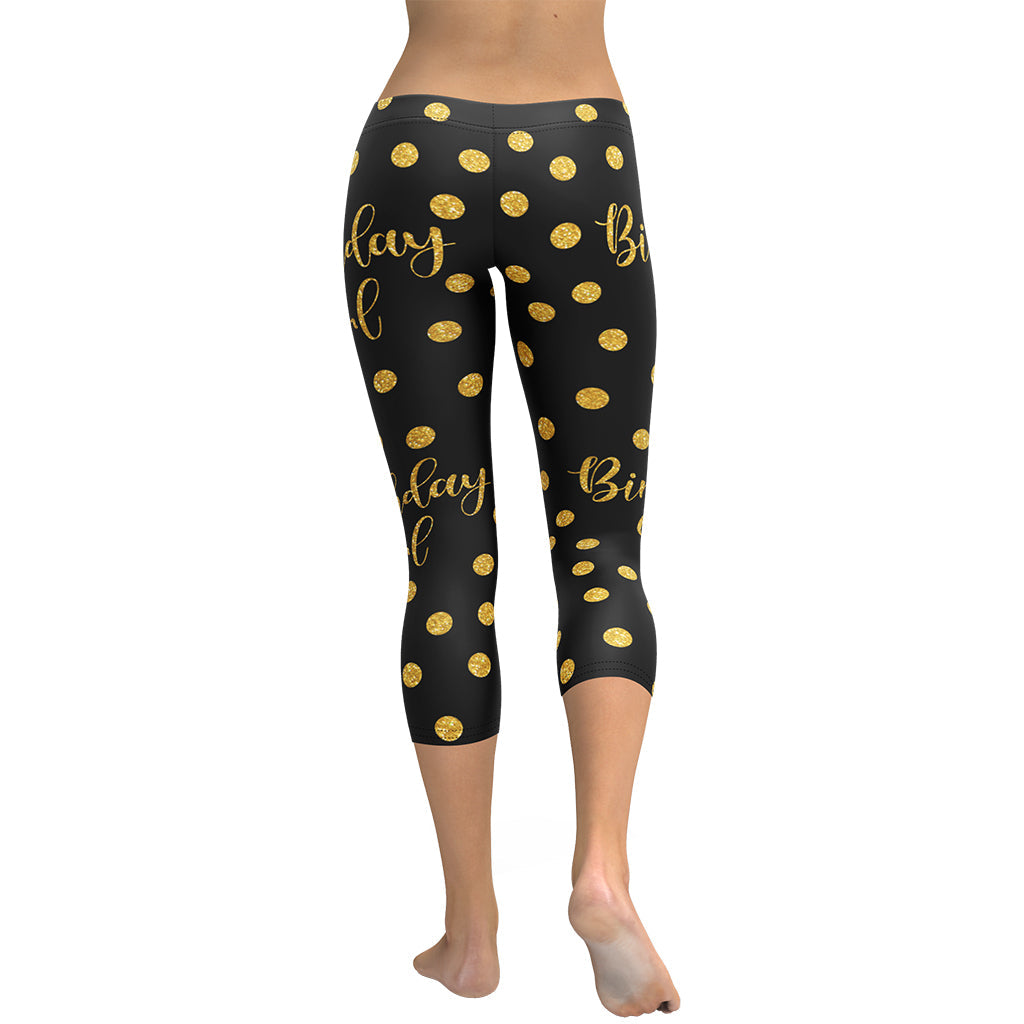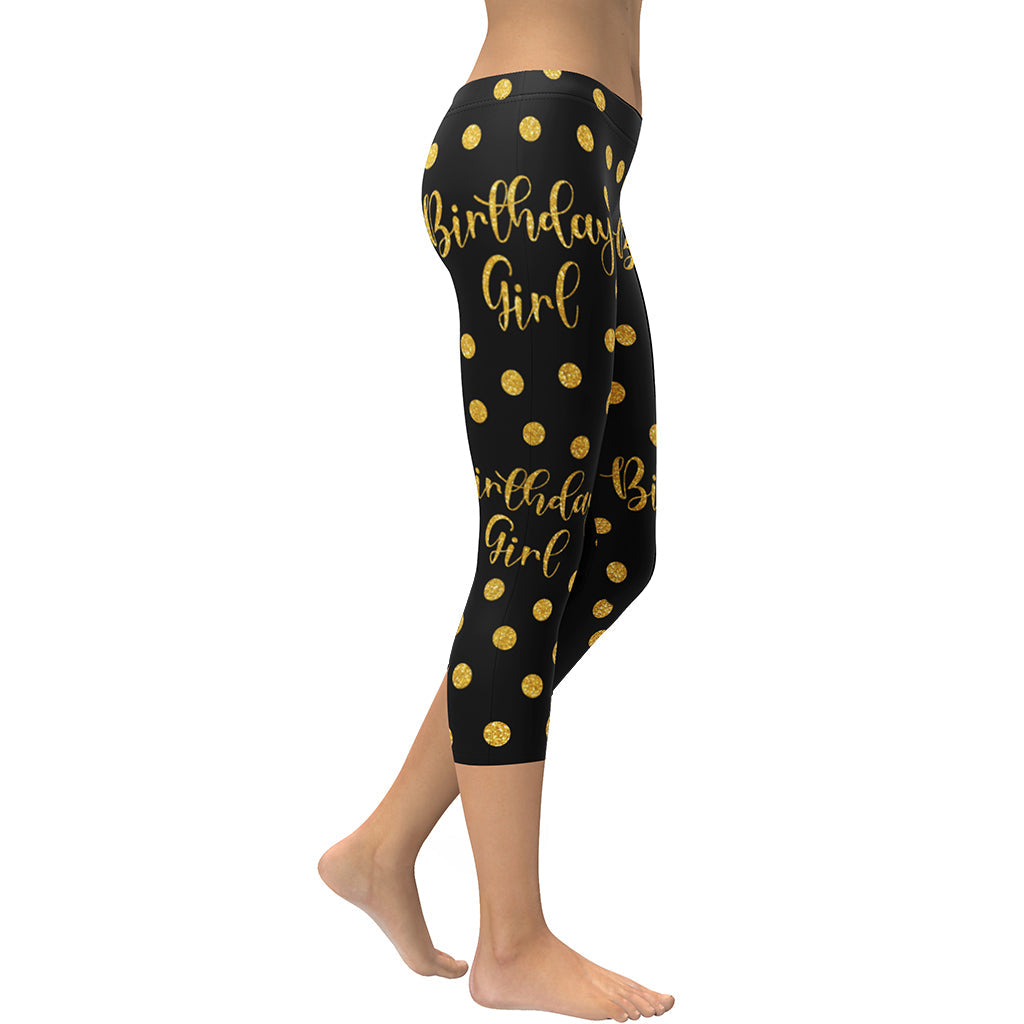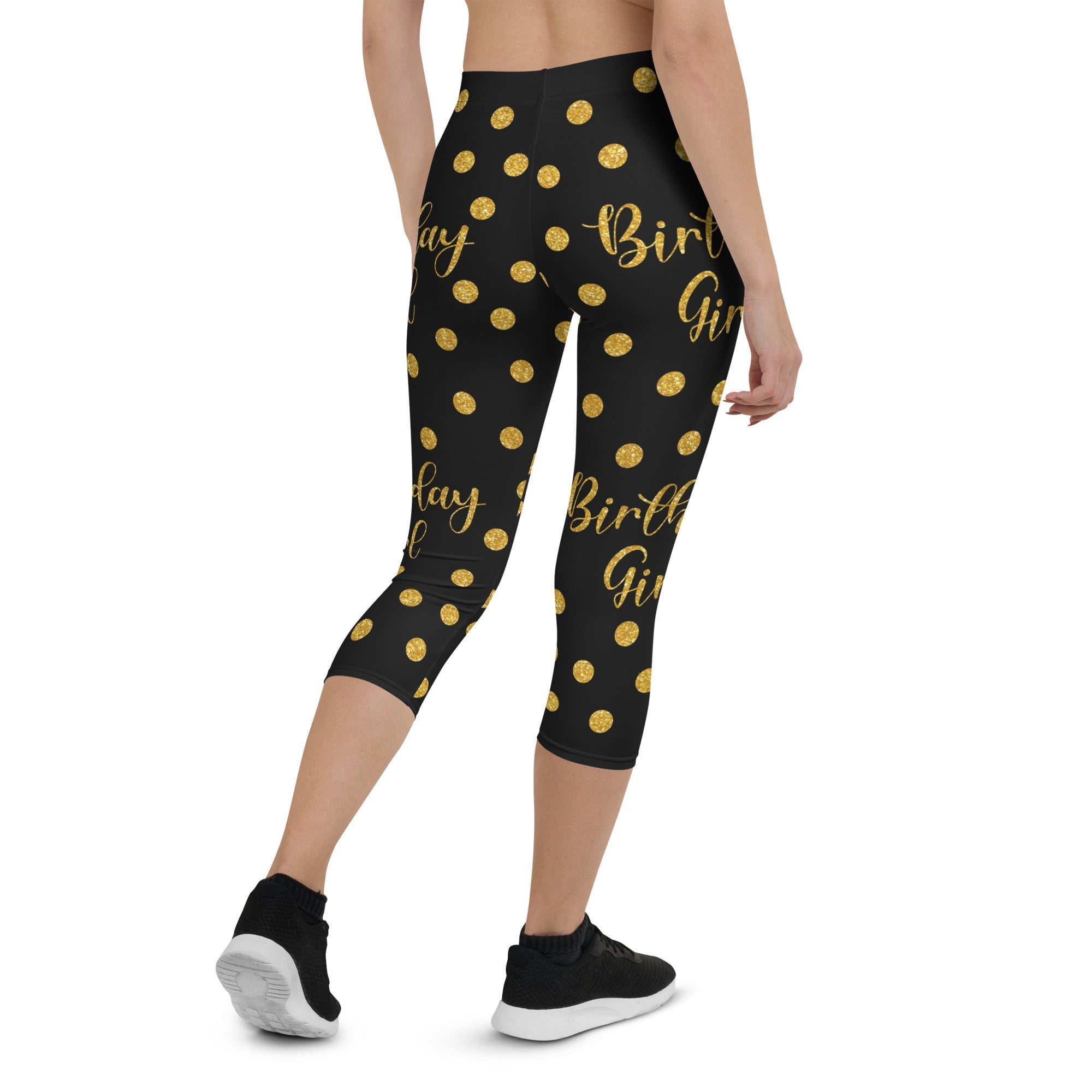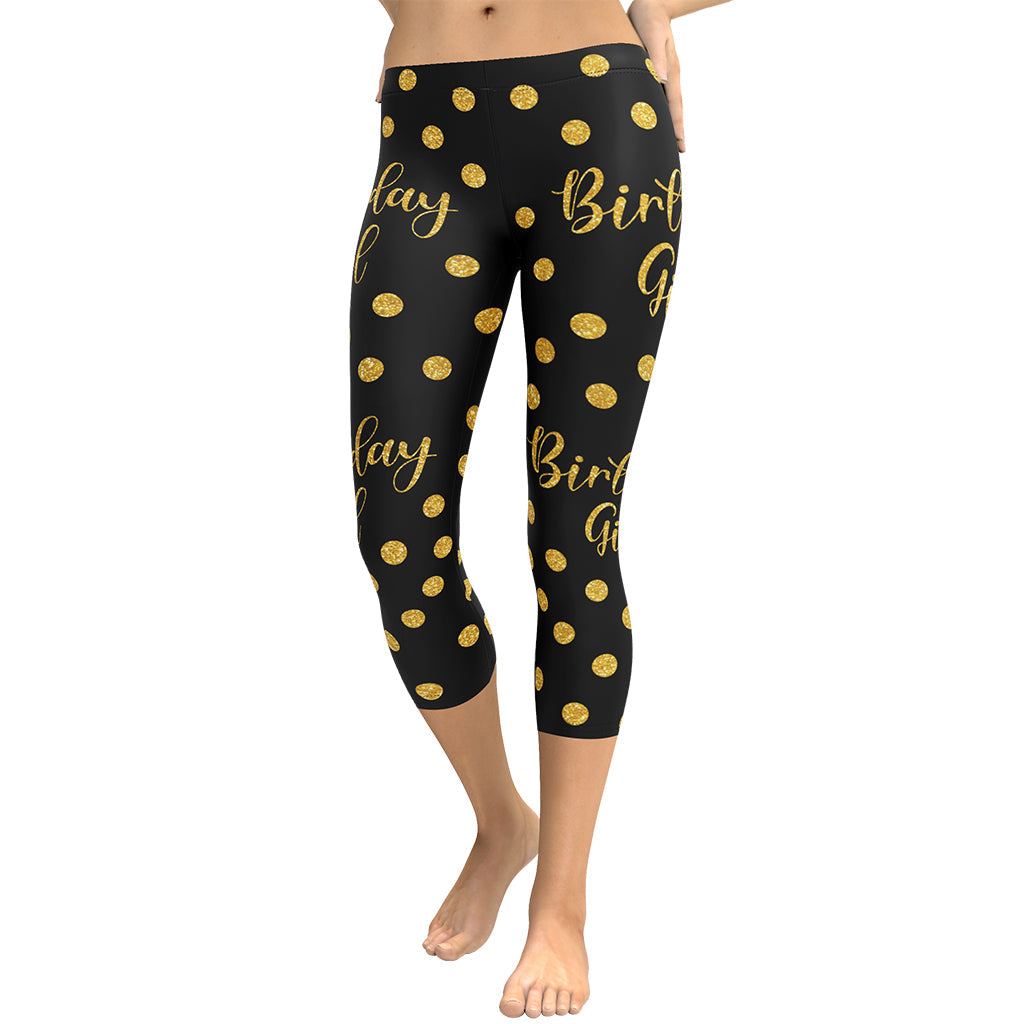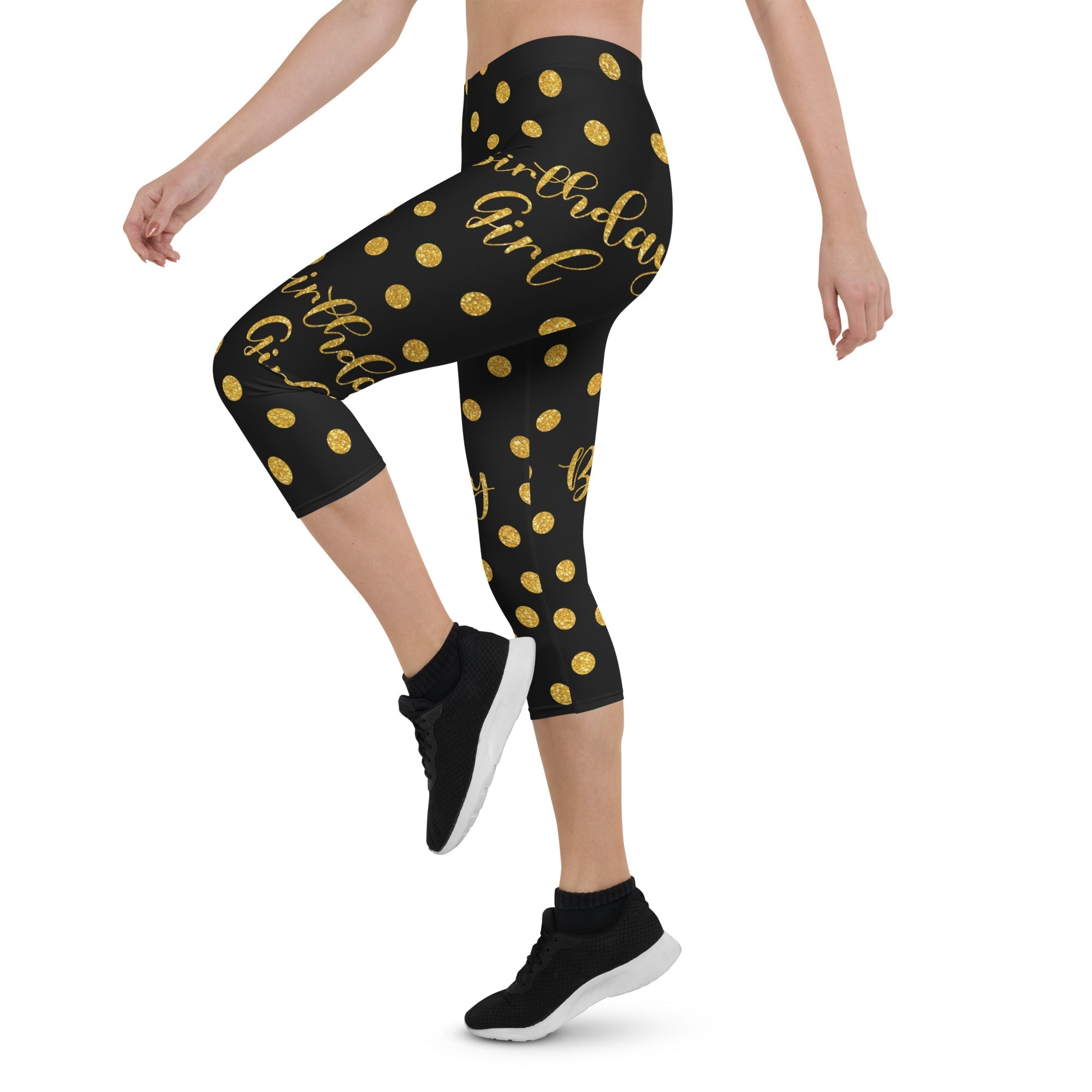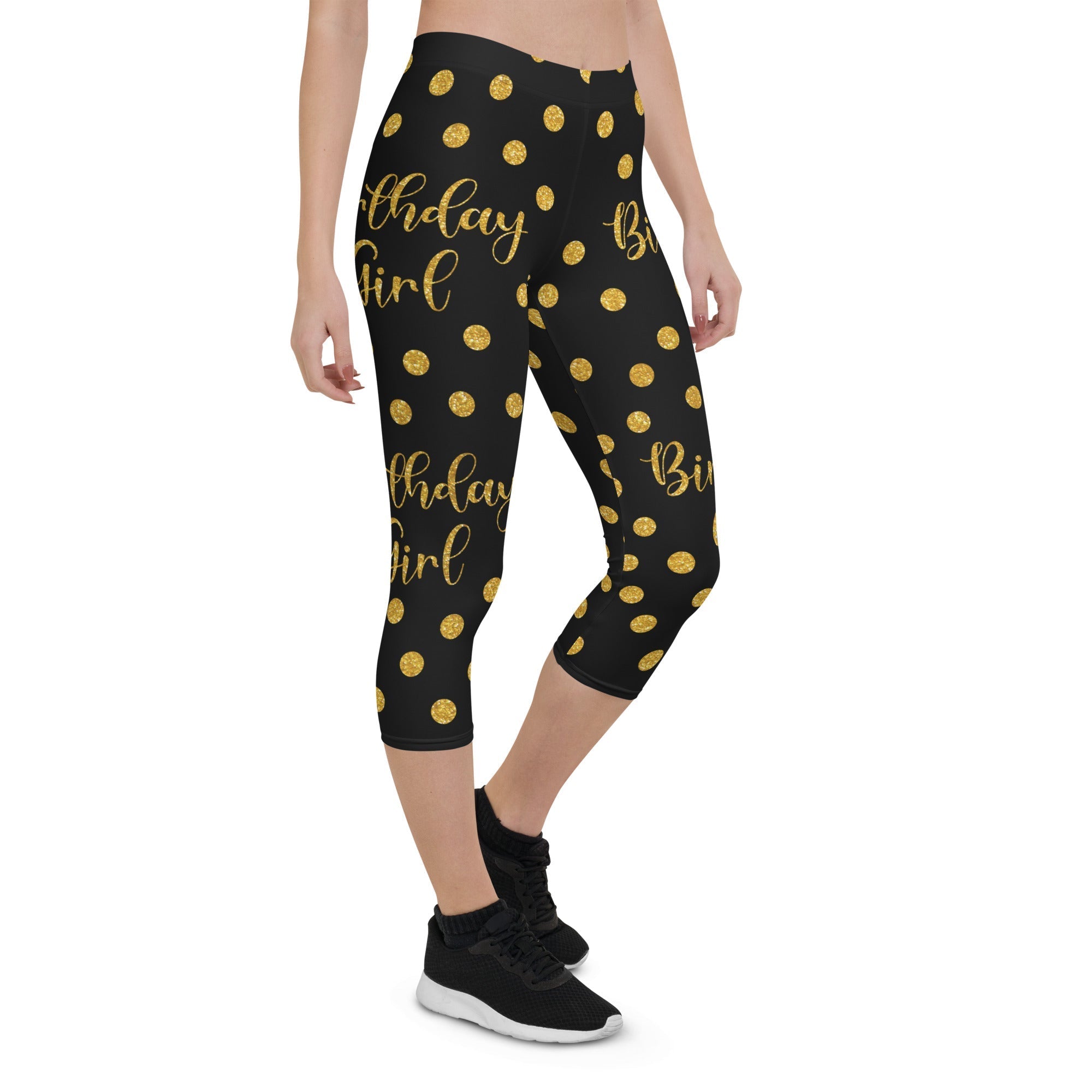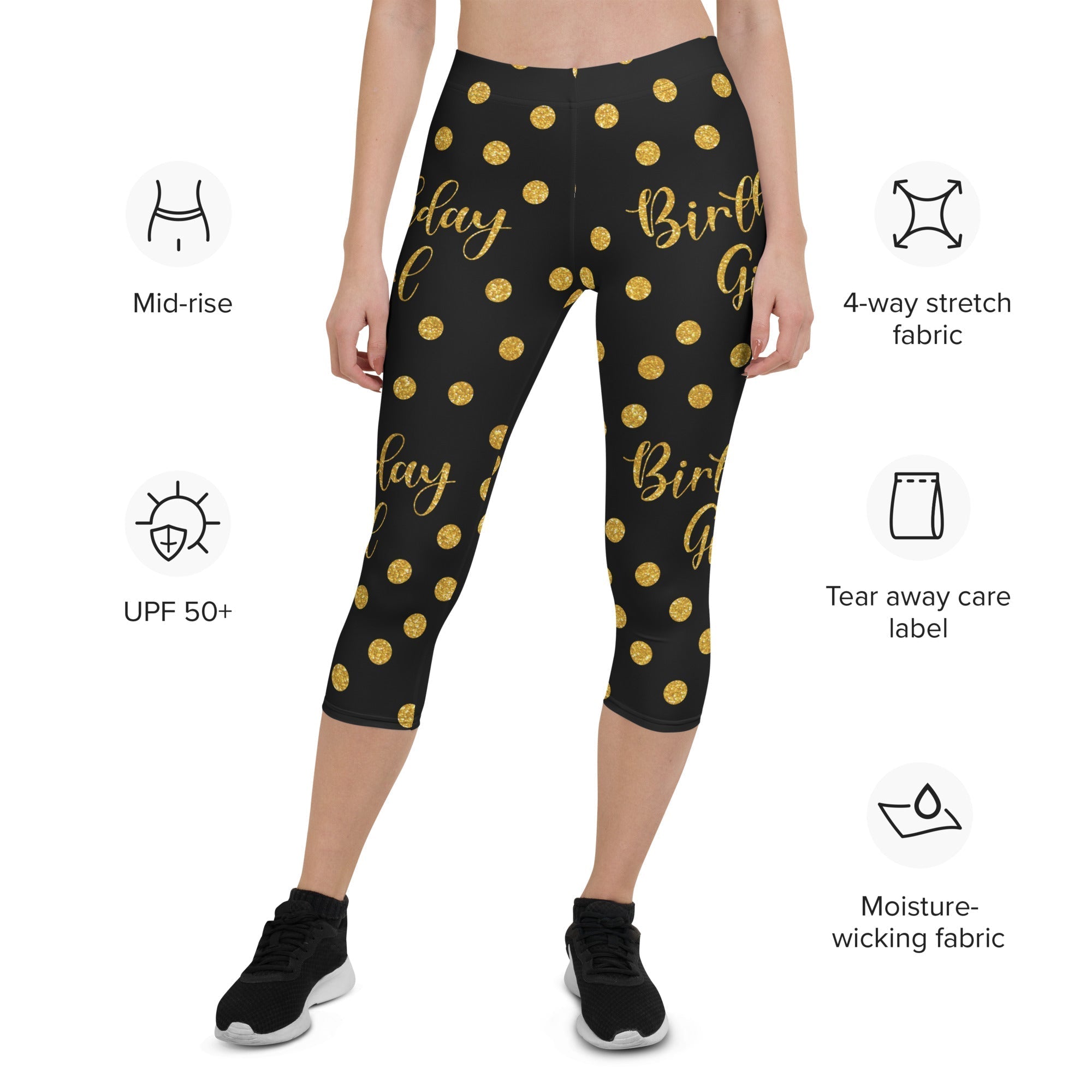 Golden Birthday Girl Capris
40% Off when you spend $100 with code BLACK
SAME PRINT DIFFERENT STYLE
PRODUCT DESCRIPTION
Introducing our Golden Birthday Girl Capris; a vibrant celebration of you, the unstoppable force of nature. Adorned with a unique array of golden dots, these leggings exclaim 'celebration' in the language of fashion. In addition to their appealing aesthetics, these leggings offer comfort and flexibility, ensuring that every spin, jog, or yoga pose is a delightful experience. Designed to ignite that joyful birthday spirit, their radiant pattern pays homage to your vivacious energy. So, let your style radiate brightly, let your strength resound loudly, and embrace the golden girl within. After all, age is just a number in your life's journey!

NOTE: These leggings showcase a 3D high-definition 3D print that creates a remarkably realistic gold appearance.
Product Features
Mid Waisted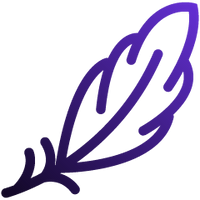 Soft Material
Hand Made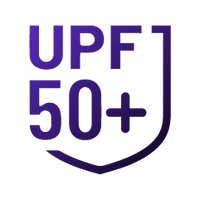 UPF 50+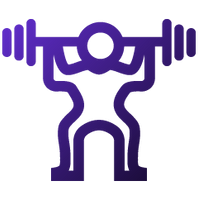 Squat Proof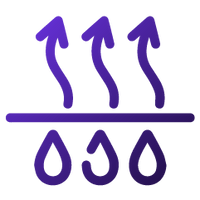 Moisture Wicking Fabric
FAQs
WHAT IS THE MAIN DIFFERENCE BETWEEN THE LEGGINGS AND YOGA LEGGINGS?
Yoga Leggings are high-waisted, have triangle-shaped gusset crotch and small inside pocket for keys or credit card.
HIGH OR MID WAISTED? WE HAVE THEM BOTH SEE THE BREAKDOWN HERE:
WHAT ABOUT THE MATERIAL THICKNESS AND COMPRESSION?
DO YOU HAVE PLUS SIZES LEGGINGS?
WHAT TYPE OF ACTIVITY CAN I WEAR THE LEGGINGS FOR?
Our customers wear the leggings for various activities: Gym, Yoga, Life with friends, Power walk, Running, Pilates, Cycling, At work etc..
WHICH LEGGINGS ARE MOSTLY SUITABLE FOR WORKOUT?
For light workout all leggings, but if you prefer high waisted we recommend the "Yoga Leggings",

For intensive workout and better compression we recommend Compressions Leggings and/or Leggings with Pockets.

"Leggings with Pockets" material mix contains slightly more spandex, making them compliment the body more and have a mild compression feel.
DO YOU HAVE LEGGINGS WITH STRONG COMPRESSION?
Yes we do, the "Compressions Leggings" have a body sculpting compression fabric for the upper part of the leggings, so it complements the body well.
DO SPORTS BRA GIVE GOOD SUPPORT?
The sports bra fabric it's more of a low-impact sportswear.

DO YOU HAVE LEGGINGS WITH POCKETS?
HOW DO YOU MAKE THE LEGGINGS?
All leggings are made on demand, you can see the process here.
WILL THE LEGGINGS LOSE THE VIBRANT COLOR AFTER WASH
Leggings will not lose the color vibrancy even after many washes if you follow the material and care instructions.
WHAT HAPPENS IF I STRETCH THE LEGGINGS?
We value transparency and want you to love your new leggings as much as we do. Our leggings are made using a white base fabric, which allows us to print our unique and vibrant designs. When stretched, you may notice the white base color slightly showing through the pattern. This is completely normal and does not mean your leggings are see-through. It's simply a characteristic of our printing process, and rest assured, your leggings will still provide you with the coverage you need.
RETURNS
We accept requests for returns or size exchanges within 14 days of receiving your package.
If you are not happy with the fit, we will ship you the correct size for FREE.
You can view our entire return policy here.
SHIPPING
PRODUCTION TIMES:
All FIERCEPULSE™ products are handmade and printed on-demand—once you place an order, we produce it specifically for you. It takes 2-7 business days to process an order before we ship it out.

Most of the orders are processed within 4 business days.

SHIPPING TIMES:
The shipping time depends on your location. After your order has been processed, approximate shipping time is listed below:
Estimated Transit Time:
- USA 3-5 business days (USPS)
- United Kingdom 8-12 business days
- Canada 6-15 business days
- Australia 10-15 business days
- Europe 3-10 business days
- Worldwide 10-20 business days
The delivery times may vary significantly depending on circumstances, this does not include any customs delays, weekends, holidays period and any unforeseen circumstances.

Potential Delays During Holiday Season
Most orders arrive on time. However, due to holiday shipping volumes, some orders may arrive later than our estimates because the shipping carriers experience volume increase.
WHERE WILL MY ORDER SHIP FROM:
All FIERCEPULSE™ products are shipped from California, North Carolina or Europe.
WHERE ARE THE FIRCEPULSE™ PRODUCTS MADE:
All FIERCEPULSE™ products are handmade on-demand with love in Los Angeles (CA), Charlotte (NC), Tijuana (MX) and Europe. Where it's made, depends on which factory is closest to you and which has capacity to take orders at the moment you place an order.

Interested to see how we create your leggings? Take a look here.
SHIPPING CHARGES:
- Orders up to $100 -  $6.99 (domestic) or $10.99 (international)
- Orders above $100 - FREE
CUSTOMS DUTIES (INTERNATIONAL ORDERS)
For all international orders outside of USA. You may be liable to pay for duties and taxes once you receive your order. Import taxes, duties and related customs fees may be charged once your order arrives at its final destination, which is determined by your local customs office.
SEE FIERCEPULSE IN ACTION