Christmas is almost here. It's a time for family and fun. It's a time to enjoy and take in all the holidays have to offer.
While Christmas is a special time for everyone, it's especially joyous for children. Children bring out the magic of the holiday. They are eager to get gifts and many still believe those gifts are delivered by Santa.
Parents also get in on the fun. They live vicariously through their children buying toys and other items that they, themselves, would have enjoyed when they were young.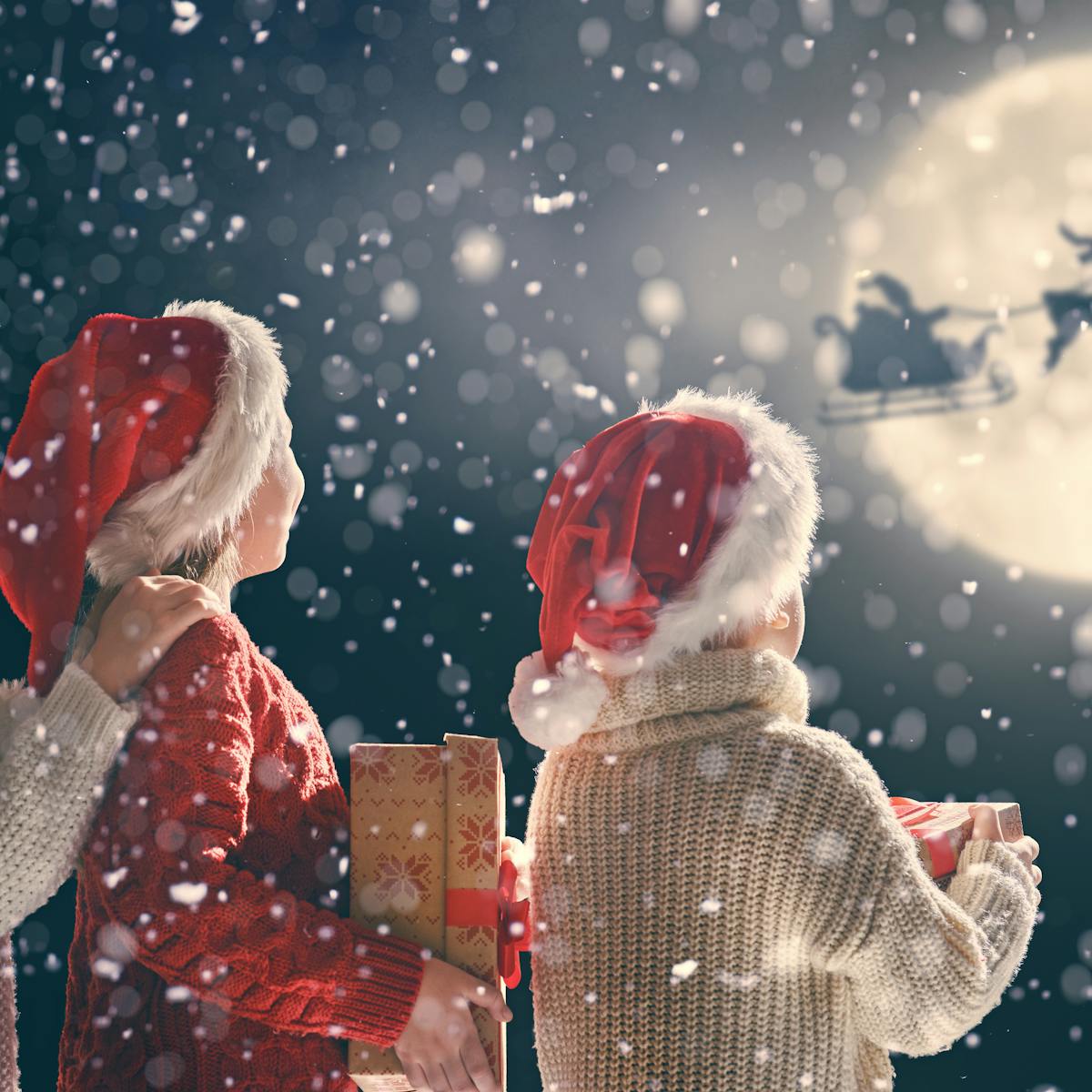 While buying presents for children is a lot of fun, it can also be stressful. Parents must be careful to choose items they know their children will love and that they can believe in, while staying within budget. So which gifts are best?
While we can't give you a complete list of gifts you can give your child, we can make one recommendation. How about our fun and comfortable kid's Christmas leggings? Read on to find out why they make such a great gift.
WHY FIERCEPULSE CHILDREN CHRISTMAS LEGGINGS MAKE A GREAT GIFT?
During Christmas time, your children will be overwhelmed by toys, and let's face it, many of them break. Others will run out of battery power and batteries will never be replaced. Then there are those your child will lose interest in.
While we are not discouraging you from buying your child toys, we are recommending that you mix it up a little by adding in some girls Christmas leggings.
Kids leggings are a terrific gift for a budding fashionista. Your child will love wearing these FIERCEPULSE leggings on Christmas Day and on the days leading up to Christmas.
There is no doubt our holiday printed leggings are fun and fashionable, but they are comfortable and durable too. They are made of a high-quality poly-spandex blend that is super soft and will move adhere to your child's movements.
They are sewn with an overlock and cover stitch finish and precision-cut and hand-sewn after printing. This type of attention to detail ensures that they will not rip or tear even under the most intense playing circumstances.
The graphics are sublimation printed so they won't fade or lose color intensity over time.
WHY FIERCEPULSE GIRLS CHRISTMAS LEGGINGS ARE THE PERFECT THING TO WEAR ON CHRISTMAS DAY?
On Christmas Day, most parents want their daughters to wear beautiful dresses that make them look like angels. When your daughter gets done with opening presents and emerges from her room, she will look like a dream.
Now flash forward to later in the day. Your daughter has eaten her fill and now there are stains all over her expensive Christmas dress.
What's more, all she wants to do is play with her cousins and/or lay around watching TV. Suddenly the beautiful dress doesn't seem like such a great idea.
While dressing your child up for Christmas seems ideal, it just isn't realistic. You are better off dressing her in something she will look cute and be comfortable in and truly love wearing.
These FIERCEPULSE children Christmas leggings offer the best of both worlds making them an ideal solution.
And while these leggings make terrific Christmas wear, they are also perfect for getting your child in the spirit as soon as the temperatures start to drop.
FIERCEPULSE SELECTION OF HOLIDAY LEGGINGS
Another great thing about our kids Christmas leggings is that there is such a wide variety to choose from. Here are a few favorites from their collection.
CHRISTMAS TREE KID'S LEGGINGS
The deep green color and lights emulate the look of a Christmas tree making them perfect for capturing the spirit of the holiday. They are great for wearing on Christmas day, Christmas Eve, and on the days leading up to Christmas.
They will go well with a solid top and shoes that bring out any of the colors in the leggings.
TARTAN CHRISTMAS KID'S LEGGINGS
These plaid leggings have rich red and green colors that make them perfect for Christmas, but their alternative look makes them great for year-round looks.
The plaid print is reminiscent of Scottish culture but has since been adapted to make for a fun and funky look that works with a variety of fashionable styles.
They can be paired with solids that bring out the color in the leggings, or princess girls can take it in a funkier direction by adding leopard print, rock shirts, and other edgy looks.
CANDY STRIPE CHRISTMAS KID'S LEGGINGS
Your little one will look like a perfect little elf when she wears these candy stripe leggings.
The green glitter top makes for a festive look that is perfectly complemented by the bows at the knees and the candy cane stripes that go down to the ankle.
This is another look that will work well on Christmas day and the festive countdown days that come before Dec. 25.
CHRISTMAS BUFFALO PRINT KID'S LEGGINGS



Buffalo print is a plaid pattern that features black hashes on a red background. While the vibrant red color makes these leggings perfect for Christmas, they can also be worn year-round.
Children can make complete looks by adding black and red shoes, tops and accessories. They can also play up a punk look adding colors and styles that take the leggings to another level.  
Christmas is a wonderful time of year for spoiling your children. While toys are great fun, a pair of FiercePulse holiday printed leggings are a useful gift your child will enjoy wearing. Which will you be adding to your gift list?