Thanksgiving will be here before you know it. It is a time of year filled with family gatherings and spending moments with friends. With many of us taking a few days off work, we can truly reflect on how dear our relationships with our loved ones are.  
Those of us who like to plan ahead are probably already looking forward to the holiday, thinking about what they will do, what they will wear and the kind of food they are going to serve.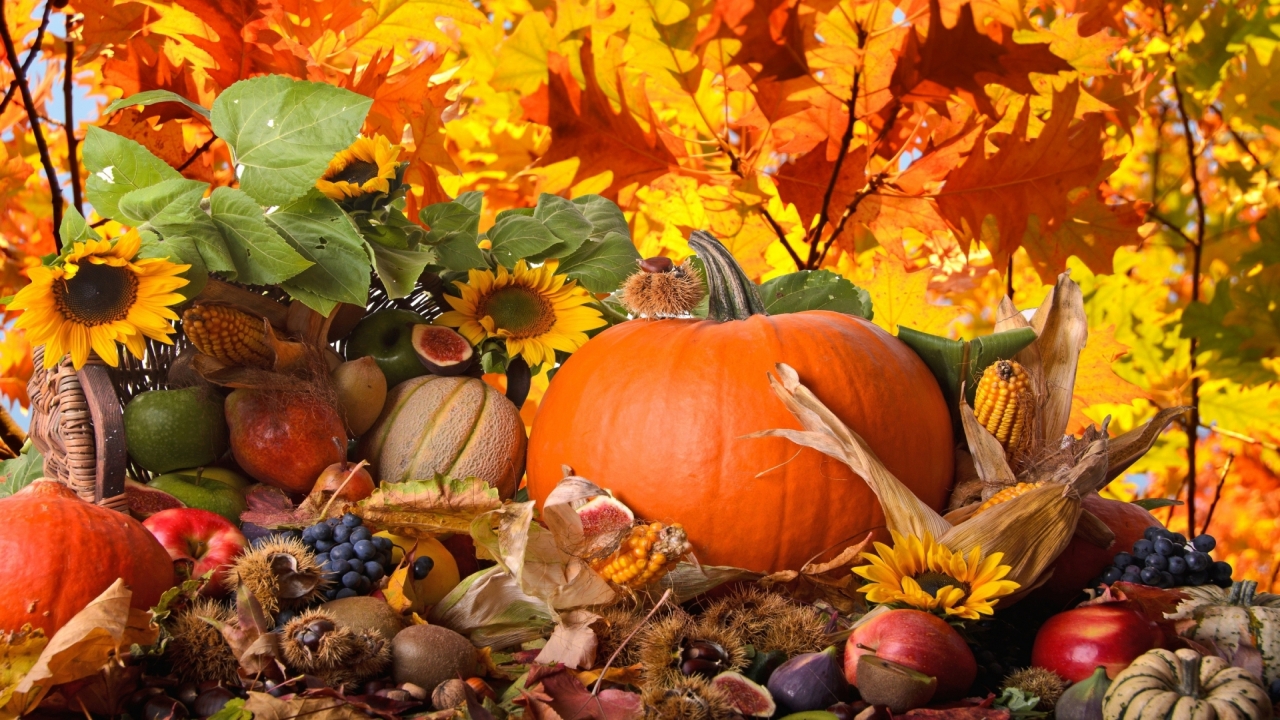 At FiercePulse, we'd like to join you in your early planning by giving you a taste of what you can look forward to.
WHAT DOES THANKSGIVING MEAN?
Many base Thanksgiving on the feast that took place back in 1621 between the English colonists (Pilgrims) and the Wampanoag Indians.
The colonists had come to the United States from England traveling on the Mayflower the year before. They battled tumultuous waters on the way over and when they arrived, they struggled through a harsh winter in order to survive.
The feast they had in the late fall was meant to thank God for helping them get through their hard times. They asked the Indians to join them to thank them for all they did to help them find food and shelter.
Today, the Thanksgiving feast the pilgrims hosted may not be the first thing to come to mind when we celebrate the holidays.
In fact, a lot of us may be more focused on the turkey, cranberry sauce, candied yam and all the other things we look forward to eating. However, the spirit of thanks is still at the forefront of our minds.
Thanksgiving is a time when most of us gather with family. We may each have our own traditions. Some of us may watch the Superbowl. Others may choose to play their own games of football in backyards strewn with leaves.
Some gather around for homemade (or partly homemade) meals, while others venture out for Chinese food.
But whatever your traditions may be, it's hard to deny that there is an underlying spirit of thankfulness (hence the name Thanksgiving). We are happy to have our friends and family nearby and we are thankful for the love that is in our lives.
THANKSGIVING LOOKS
While many of us are looking forward to Thanksgiving in terms of what we will do, who we will be gathering with and what we will be eating, fashionistas will also be wondering, what am I going to wear?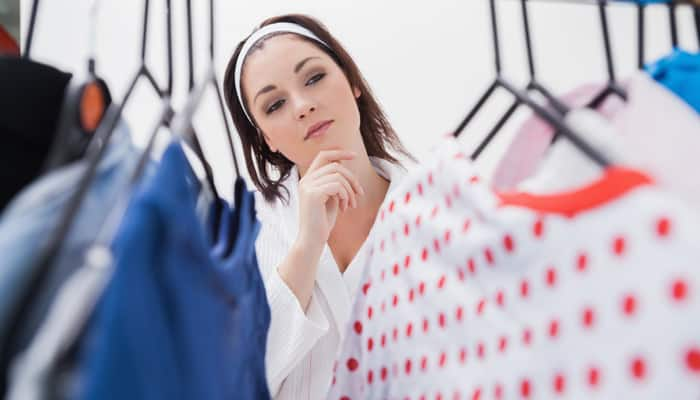 Well, fortunately, here at FiercePulse, we've got your back. Our Thanksgiving elves have already been working on terrific holiday leggings that you can wear for your Thanksgiving feast or during the days leading up to Thanksgiving.
WHY THANKSGIVING LEGGINGS ARE GREAT TO WEAR
We all know how busy it gets on the holidays. We are running around trying to organize celebrations and buying food. In the meantime, Christmas is just around the corner and we are probably trying to get a jumpstart on our holiday shopping.
Leggings are the perfect thing to wear because they are so comfortable and energizing. The way their stretchy fabric feels on your skin gives you the boost you need to keep going.
Additionally, leggings are extremely versatile so you can wear them at home, when running out to the store and to the gym without having to make a stop home.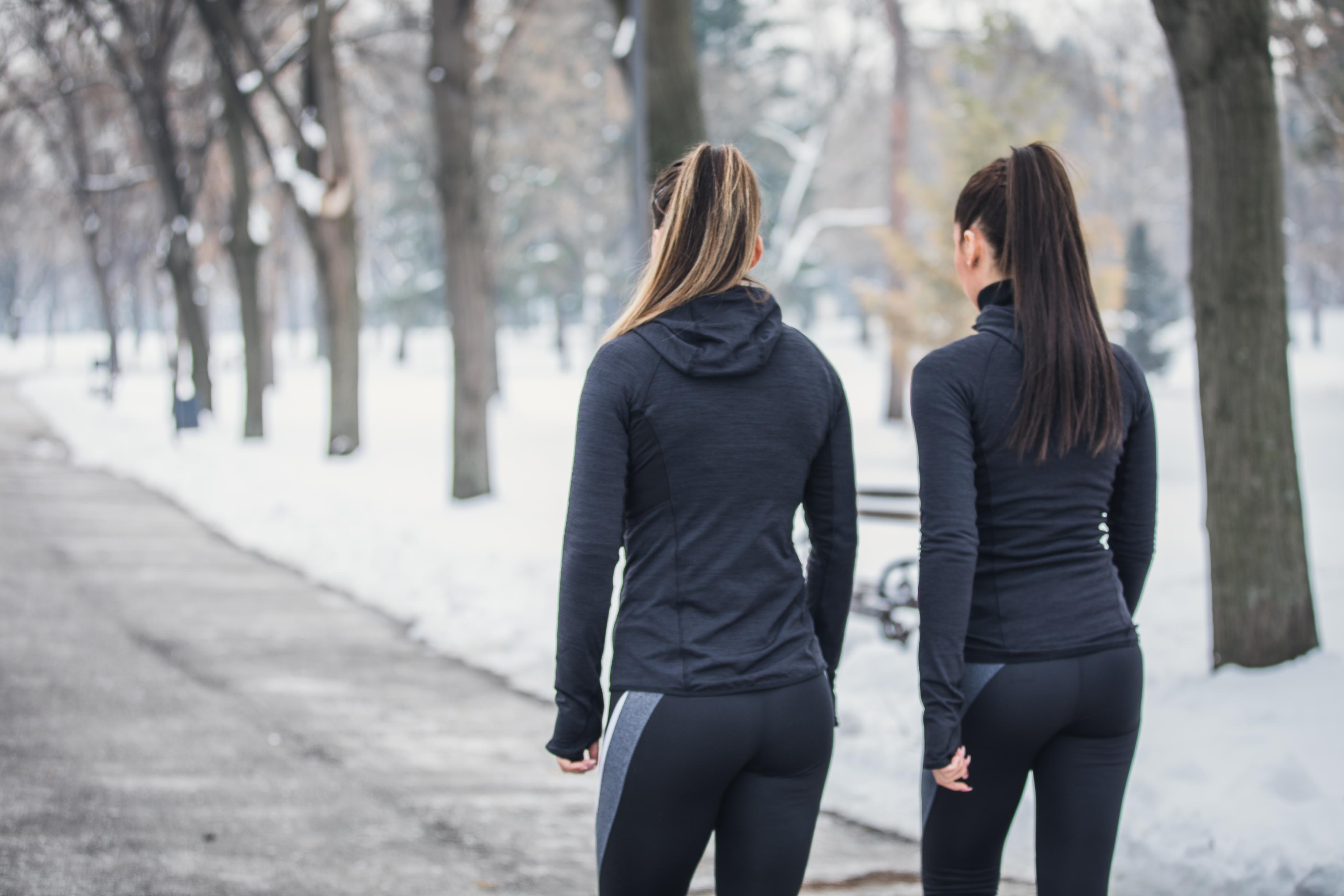 Plus, the fun holiday theme will get everyone in a great mood.
Of course, Thanksgiving leggings are not only for casual errands around town. You can also wear them to celebrations or on Thanksgiving Day itself.
While wearing the leggings with a t-shirt and sneakers will dress them down to make them appropriate for errands around town, you can wear them with a nice sweater and boots to get a great dressed-up look that is perfect for partying.
OUR AMAZING DESIGNS
If you want to get in on the action with some cool Thanksgiving leggings, this year's selection is worth checking out. Our amazing designs include the Thanksgiving Turkey Print Leggings.
These feature a vibrant sky-blue color with an adorable print of a turkey wearing a pilgrim hat. Wear them with a solid top that picks up the blue of the pants or the neutral of tones of the turkey's coat and you are good to go.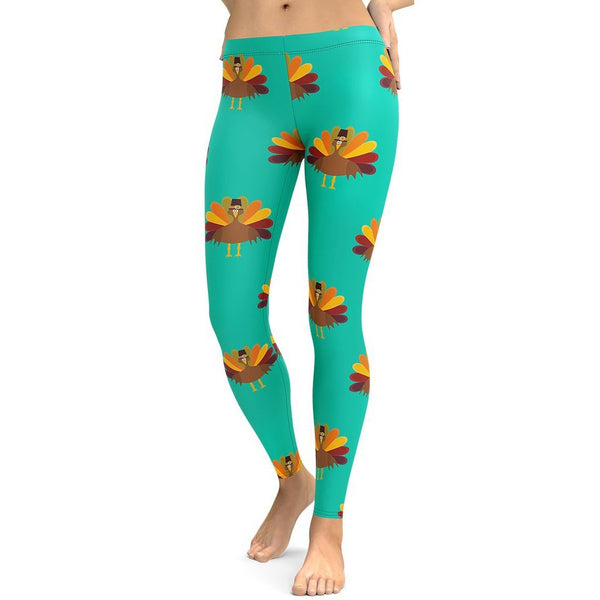 We also have the Happy Thanksgiving Leggings available. This busy print features a bounty of Thanksgiving food and autumn images and the words "Happy Thanksgiving" are written on the upper thigh.
Because the print is so intricate, it will also look great with a solid color top that picks up any of the hues in the leggings.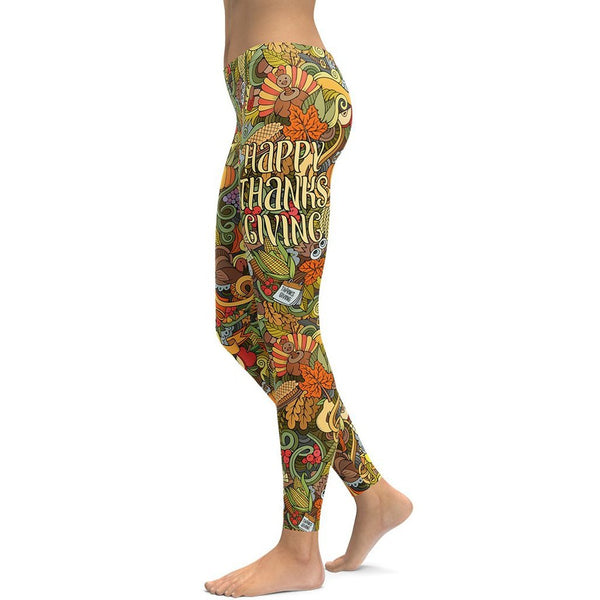 WHY FIERCE PULSE LEGGINGS ARE THE BEST THANKSGIVING LEGGINGS
While our amazing designs are sure to get you plenty of compliments, that's not the only reason why we believe we carry the best Thanksgiving leggings available. It's the quality that sets them apart.
All of our super soft leggings are made of a high-quality spandex-polyester blend. They offer a four-way stretch ensuring the fabric moves with you no matter which way you bend.
The comfortable waistband lies flat against your skin and it won't dig in.
All our designs are 100% handmade. They are squat proof so you never have to worry about see-through moments when you bend down. They even have a 40+ UPF to protect you from the sun's harmful rays.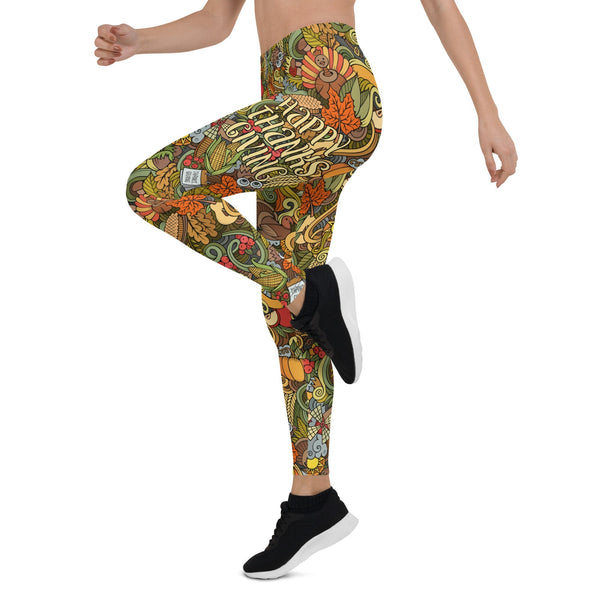 SHOP NOW

With Thanksgiving just around the corner, you want to look and feel your best. Our super-soft leggings feature amazing designs that will make you the belle of the ball this holiday season.
Try a pair to see for yourself why we might just make the best Thanksgiving leggings ever!