It's that age-old debate that almost everyone seems to have an opinion on these days: leggings vs pants. Most people seem to have their preference of which one they prefer to wear, and why.
But the truth is, those who prefer pants over leggings haven't experienced the full benefits that come with leggings yet. We're going to shed some light by sharing 10 reasons why leggings are better than pants. You'll be off stocking up your wardrobe by the end!
What Is The Difference Between Pants And Leggings

Before we dive into our 10 reasons why leggings are better than pants, let's take a look at what we mean when we're talking about them. The first question many people seem to ask: are leggings pants?
It's easy to get confused. Leggings do fall under this category and can be worn just like pants, but they are made from different materials. Wearing leggings as pants is one of the biggest benefits that come with them – more on that below.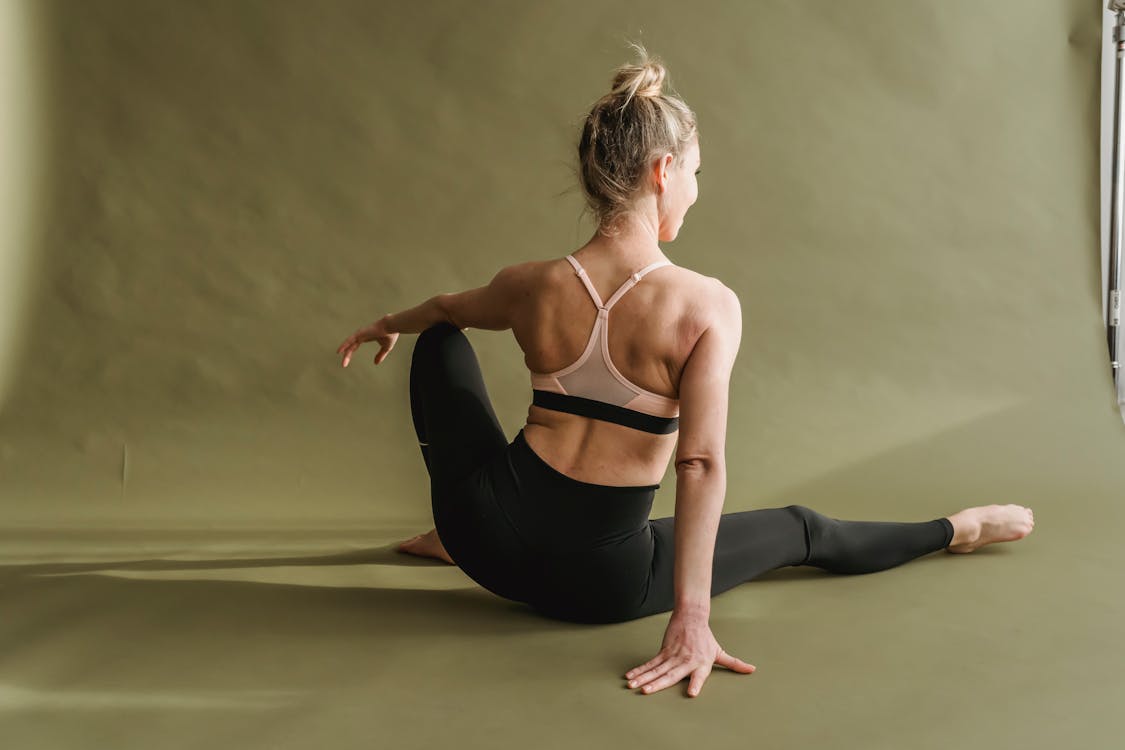 So, what are leggings? They come in a huge variety of forms, but they are generally classed as close-fitting garments (made from a stretchy material) that are worn over your legs.
Pants are very similar! They are also designed to be worn over your legs, but tend to be made from different materials that aren't always as close-fitting as leggings (or comfortable!). For example, jeans and suit pants.
10 Reasons Leggings Are Better Than Pants


1. They're Versatile
Leggings aren't just for working out – though they're great for this as well. They can be worn for (almost) any occasion. Except maybe that wedding you have coming up! You can head to the gym, off for a walk or to play sports or any other form of exercise in them.
Throw over a top and you have the perfect daytime outfit to see you through the school run, getting chores done and more. Dress them up with a blouse and heels and you have the perfect attire for the office place. With just a little bit of styling and pairing them with the right accessories, the sky is your limit!


2. They Offer Support
Leggings offer the type of support you can only dream of getting from your pants. Everyone's body is different – and leggings help celebrate that difference. Whether you're taller or shorter, have a wider bum or no bum at all, or your hips stick out, it's your body and you should love it.
Pants don't cater for this. They end up too long, not enough width, not the right cut, or too tight. It's frustrating!
Leggings are designed to follow your body. They offer a comfy fit that hugs your body without all the worries.


3. They're Exciting
Unlike so many of the pants on the market, leggings come in a huge variety of fun patterns and colors. Leopard Heart Shaped Leggings, Optical Illusion Leggings, Floral Heart Shaped Leggings, Denim Patch Leggings, Black & Gold Leggings, Halloween Night Leggings…
There's so much choice out there, so you can have some fun with it! Stand out at that next event and play around with your wardrobe with some mix and matching fun.
4. Comfortable
There's no denying it, leggings are super comfortable. They are designed to fit your body like a glove.
In fact, they're so comfortable that at times you might even forget you're wearing them! It's an easy mistake to make. Would this happen with pants? Of course not!
There's also plenty of plus size options as well, so there's something to fit anyone, no matter your shape.
5. They Offer Freedom Of Movement
As well as being comfortable, leggings give you that free range of movement.
When it comes to pants, you tend to be a lot more restricted about the direction you can move your legs. Can you cuddle up on the couch comfortable in your pants? No, we didn't think so!
6. You Can Express Yourself
With so many different styles and designs to choose from, you have the perfect opportunity to express yourself. 
Are you loud and proud? Opt for a bright, bold color or pattern that shows it off? More timid? Then go for something more laid back that blends in. Have a particular passion? You can most likely find a legging design with it on it, so flaunt it.
Pants just simply don't have the same options available. You end up relying on your top as your form of expression.
7. They Make Your Butt Look Great
Yes, they do! Pants fall over your butt and often make it like you don't have one. Sometimes they ride up into you and show off more than you bargained for.
With leggings, you get the same thing each and every time. They hug your butt and make it pop in the best way possible. There's no tight seams or fabrics to get in the way. You can just flaunt it.
8. You Can Sleep In Them
Leggings are basically pajamas that can be worn out during the daytime. It doesn't get much better than this. You can sleep in them (if you wish), because they're just so comfortable. Then roll out of bed, throw on a top and you're ready to face the day.
9. They're Great For Travel
Traveling is fun! But it's also tiring. Planes, cars, buses, trains… there's a lot of sitting down time and a lot of walking between. Pants just don't cut it. They're restrictive and you'll be uncomfortable within seconds of take off.
Leggings, on the other hand, are just perfect. They have enough stretch in them to help you get comfortable for the entire trip.
 
10. You Can Hold It In
Pants just don't have the same controlled top that leggings offer. Instead, depending on your body shape, you can be left with a muffin top hanging over.

Leggings are form fitting, which means they suck you in and hold it there comfortably. All you have to do is find the perfect size that fits you!
Life's far too short to be wearing boring clothes that don't feel comfortable. It's time to ditch the pants and switch to wearing leggings full time. Your body will love you for it!