When you put on a pair of leggings, you want to feel fierce. You want to feel ready to do battle. You want to feel like you can effortlessly take on your workout and conquer everything in front of you. 
Nothing will do that quite like a pair of animal camo print leggings.
Animal camo print leggings combine two elements, animals and camouflage. The animal spirit will bring out the beast inside you while the camo will make you ready to take charge. This is exactly the mindset you need to supercharge your workout.
This article will take a look at why camouflage and animals are such empowering symbols as well as the FIERCEPULSE looks that bring them both together.
History of Camouflage
If you look into the past, you will see that there was a time when soldiers wore bright colors. This was a sign of their pride for their country and it looked quite impressive. However, it also made them an easy target during battle.
Around the mid 19th century, soldiers in Asia started dying their uniforms with tea to make themselves more inconspicuous. The trend took off slowly, and in the first world war, French soldiers called camoufleurs entered into battle.
These soldiers were quite skilled in their field and this was largely due to their outfit's ability to blend into the background.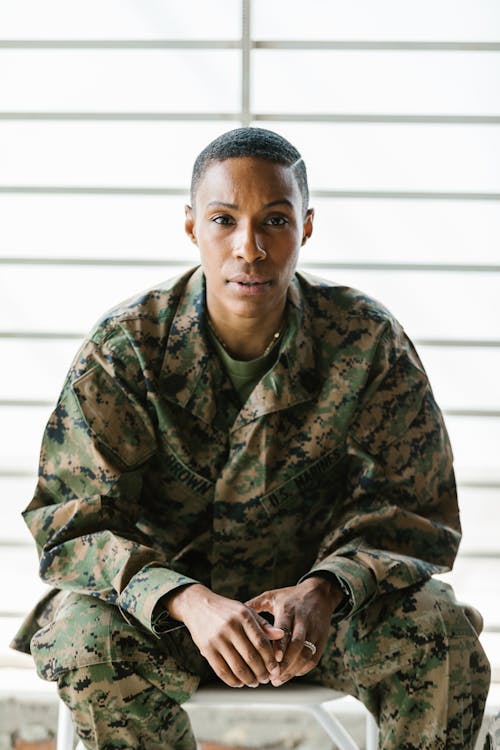 Pretty soon, other countries and military forces followed suit (pun intended).
It took a while before camouflage hit the civilian fashion market, but it became popular in the 1960's as a response to the Vietnam war. It briefly went out of style but came back in the 80's and never really went away.
It's an empowering print that comes in a variety of designs and colors and it's a great way to pay tribute to our troops. 
Animals as a Fashion Statement
The fashion - animal correlation dates back to ancient times and was first seen in animal prints. Back then, they were often incorporated in the clothing and décor of royal subjects as a sign of power. 
The prints became popular among the general population in the 1930's. They were inspired by the television show Tarzan.
It may be funny to consider how Tarzan's leopard print loin cloths set off an entire fashion craze, but ever since he first came out in his teeny bikini, animal prints were here to stay.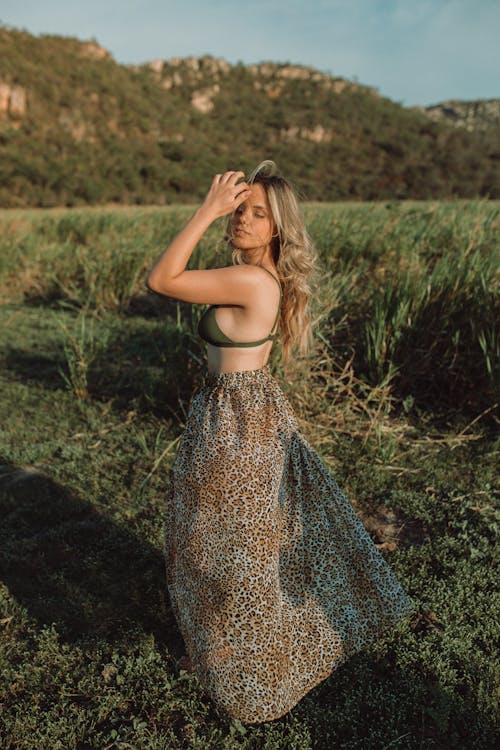 After they debuted in the 30's, they never really went out of style. They were a popular bohemian look in the 50's, hippie chic in the 60's, punk in the 70's, new wave in the 80's, grungetastic in the 90's, and they continue being a popular trend to this day. 
In current times, animals are especially trendy because they play a huge role in the environmentally friendly movement. People love their animal friends and show it by wearing clothing that bears their images.
And like the royals that wore them before they hit the runways, they are still a sign of power which makes them a terrific theme for workout looks. 
FIERCEPULSE Animal Camo Look
FIERCEPULSE combines animal and camouflage looks in a line of leggings that invigorate and inspire. Here are some styles you will want to check out.
Catmouflage Leggings
Who says you can't mix prints? Certainly not us! 
These catmouflage leggings are just adorable with the little cat images peeking through. We got daring and paired them with a striped shirt and a giraffe print gym bag. We brought the look together with a green khaki lace-up pair of boots.
Not sure you want to step so far out of the box? A blend of earthy solid neutrals will work as a more conservative alternative
Cat Camo Leggings
If you love the cat camo theme but want a little more cat than camo, these leggings are ideal.
We created a complete workout look for them that includes a FIERCEPULSE khaki green sports bra, an army green gym bag, and these cool patchwork style sneakers. With this outfit, you are sure to be the best-dressed girl in the gym. 
Dachshund Camo Leggings
Dog lovers rejoice. These dachshund leggings will let everyone know how much you love these magnificent beasts. 
While earthy colors are a great match for camouflage, we decided to focus on the black dogs on these leggings and match them with a black t-shirt and shoes (carrying over the dog theme to the t-shirt, of course).
We added a green bag to bring out the complementary colors in the leggings. The overall look is great for a casual day out on the town. 
And while FIERCEPULSE leggings have terrific prints, they also offer the quality you can rely on.
They are made of durable four-way stretch material, the waistband lies flat so as not to dig in, they will never show through to cause embarrassing moments when you bend over and they even have UV protection. 
Animals and camouflage are two meaningful and powerful themes. FIERCEPULSE leggings combine them both making for a workout look that will inspire you to take it to the limit. Which will you be adding to your wardrobe?